Finsbury Park: police report casualties near mosque after van hits pedestrians
The Metropolitan police are attending the scene of a major incident in the Finsbury Park area of north London after reports of a van colliding with pedestrians.
Police say they were called to reports of the vehicle collision at about 12.20am and it has been confirmed there are a number of casualties.
Officers are investigating whether the collision was accidental or deliberate and it is understood that in the initial aftermath armed officers were deployed as a precaution.
The driver of the vehicle has been arrested, the Metropolitan police said.
The scene of the incident is near to two mosques and the Muslim Council of Britain has reported that worshippers were among the casualties.
A tweet from the MCB said: "We have been informed that a van has run over worshippers as they left #finsburyparkmosque."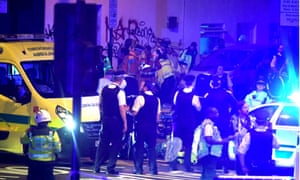 The London ambulance service said a "number of resources have been sent to the scene in Seven Sisters Road".
Kevin Bate, deputy director of operations, said: "We were called at 12.15am to reports of a road traffic collision at Seven Sisters Road.
"We have sent a number of ambulance crews, advance paramedics and specialist responses teams to the scene. An advance trauma team from London's air ambulance has also been dispatched by car."
Images and video posted to Twitter showed police vehicles blocking the street and a cordon in place. More than a dozen emergency vehicles could be seen near the UKCG Help Centre at the junction of Seven Sisters Road and the A503 Tollington Road.
One witness, who asked not to be named by the Guardian said: "I was sitting in a cafe. My cousin was injured, he's in hospital now.
"Someone told me two people were stuck under the van. People tried to lift the van up. Police were quick to the scene."
The incident in Finsbury Park comes after two attacks in London which saw pedestrians struck by vehicles. The first was in Westminster in March and and then a fortnight ago in London Bridge.
A helicopter could be heard circling over Finsbury Park and police have erected a large cordon in the area.
More soon …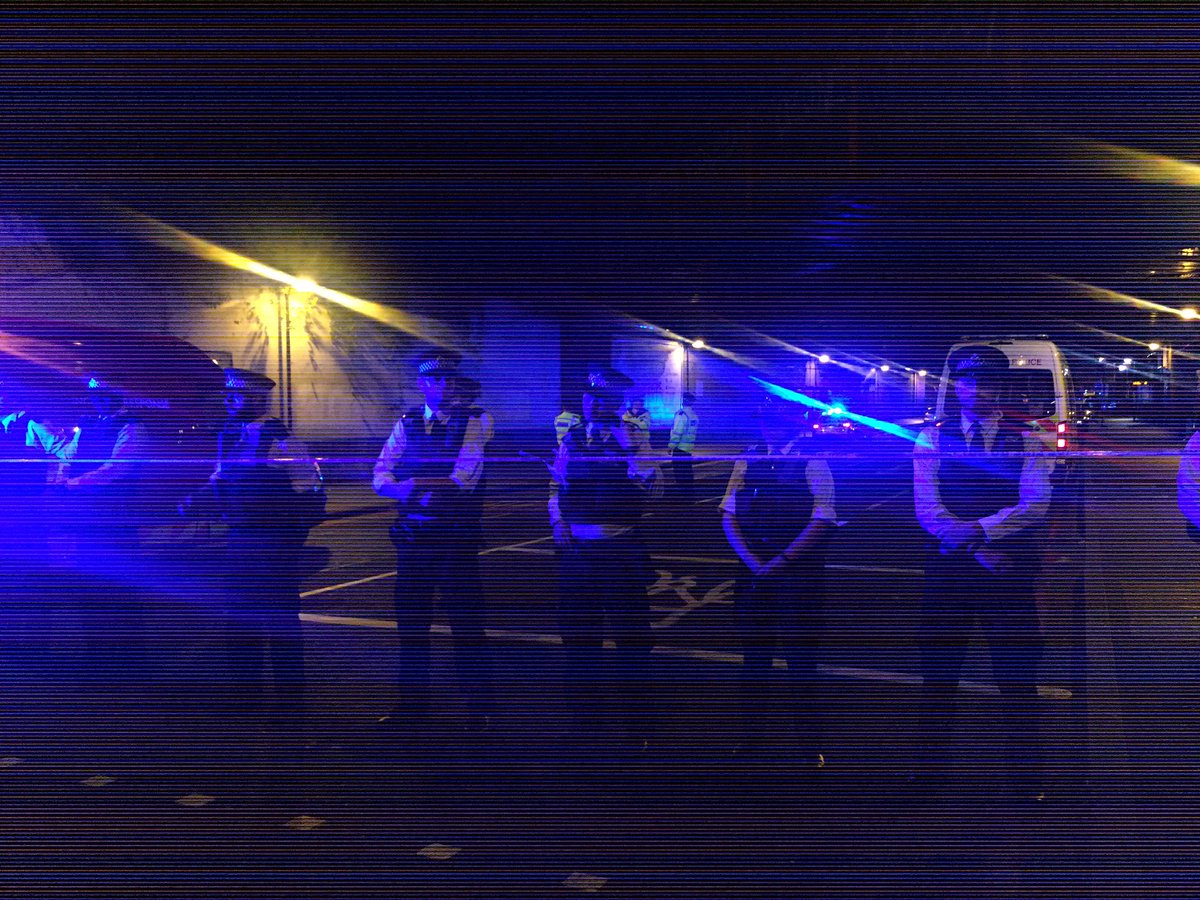 (24)