Double trouble for Trump | The minute
1

Pressure drop

The NYT lays it out: "Trump told Russian officials in the Oval Office this month that firing the FBI director, James B Comey, had relieved 'great pressure' on him, according to a document summarizing the meeting."
"I just fired the head of the FBI. He was crazy, a real nut job," Trump said, according to the Times report. "I faced great pressure because of Russia. That's taken off."
Why can't we be friends?
Comey, for his part, was reportedly uncomfortable with Trump's efforts at building a close personal relationship between the two men.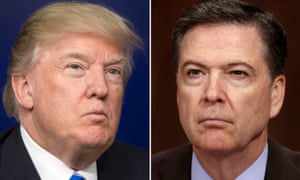 2

Person of interest

The Washington Post reported that investigators have identified a current White House official as a "significant person of interest" in the investigation into ties between Trump's campaign and Russia.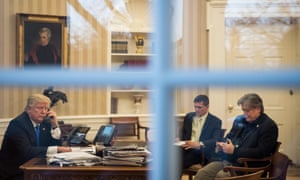 3

International man of misery

The revelations seem likely to further hamper and frustrate Trump as he tries to pivot from a scandal-plagued week to his first international trip. Trump's first stop is Saudi Arabia.
4

Hard time

Speaking of "nut jobs", the disgraced former Democratic congressman Anthony Weiner, who has repeatedly been caught in "sexting" scandals, pleaded guilty today to transferring obscene material to a minor. He faces possible jail time.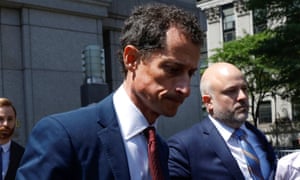 In a corresponding move, Weiner's wife, Huma Abedin, who was also a top Hillary Clinton aide, filed for divorce. The last chapter of the Weiner affair led to renewed consternation over Hillary Clinton's private email server and may have harmed her electoral chances in November.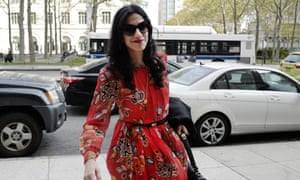 5

GOP: The Score

The House speaker, Paul Ryan, confirmed Friday that the chamber may need to vote on the Obamacare repeal bill again after it is scored by the Congressional Budget Office. The new vote would occur because it was passed as a "budget consolidation" measure that needs to hit certain cost savings.

Oh right, there's still a government doing things with laws …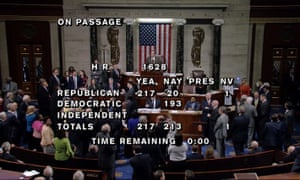 6

Paul Blahblah

Speaker Paul Ryan's response on Friday about talk of a possible Democratic wave sweeping Republicans out of Congress in 2018 sounded every bit like a man having a frustrating week.

"Blah, blah, blah, blah, blah, is what I think about that stuff," Ryan told the conservative radio talk show host Hugh Hewitt.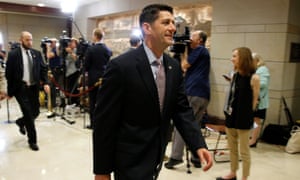 (2)