Danny Rose has apologised to Tottenham for his "ill-judged" comments to a newspaper when the England full back criticised the club's lack of transfer activity and admitted he wants to return "back up north" before he retires.
On Thursday, the 27-year-old, who is currently recovering from a knee injury, aired his grievances in an outspoken interview with The Sun.
"Having had time to consider my actions, I acknowledge now that the timing and manner of what I said was ill-judged," said Rose via a statement from his agents Base Soccer, which was published on Friday afternoon.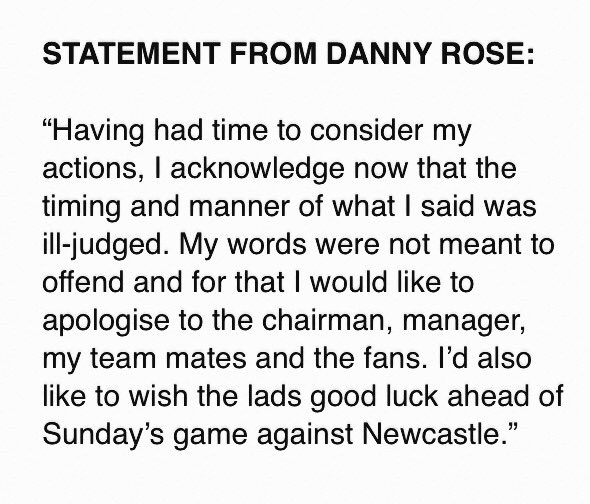 "My words were not meant to offend and for that I would like to apologise to the chairman, manager, my team-mates and the fans. I'd also like to wish the lads good luck ahead of Sunday's game against Newcastle."
The Tottenham manager, Mauricio Pochettino, is due to hold his press conference on Friday afternoon ahead of their opening Premier League fixture against Newcastle on Sunday.
More to follow…
(0)